Instacart saves me time but not money
If you have a family, you know having to grocery shop is a time suck. I'm positive that in one of the circles of Hell, they put you into a grocery shopping infinite loop.
OK OK, I know some people enjoy it but I am not one of them – I want to spend as little time shopping as humanly possible. Why? Because it takes time! Time I'd rather spend elsewhere like... playing with my kids. I'm talking about everyday essentials shopping – specialty shopping like for gifts or at a novel place can be fun.
Here are the ways we simplify our essentials shopping:
We plan our meals for the week – this lets me know what to buy
We use Instacart to deliver or pickup
We use Target DriveUp to make non-food shopping easier
We always have a list when we need to go in to the store
We use warehouse stores to bulk up pantry stuff
Target DriveUp is totally free and super convenient but let's talk about Instacart since it costs money.
According to Instacart, it saves me about 66 hours per year but I think that's conservative – when we don't use Instacart, the whole affair from getting the kids ready to coming back in the door could take 2 hours.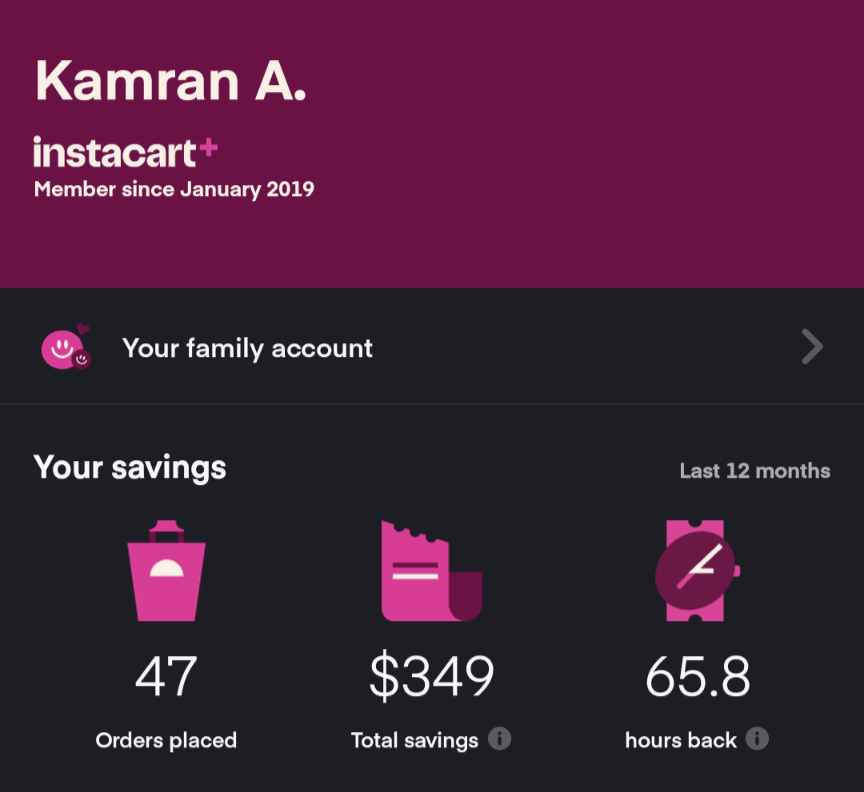 I can compare my old grocery spending with the new and we spend more on groceries than we did before 2019.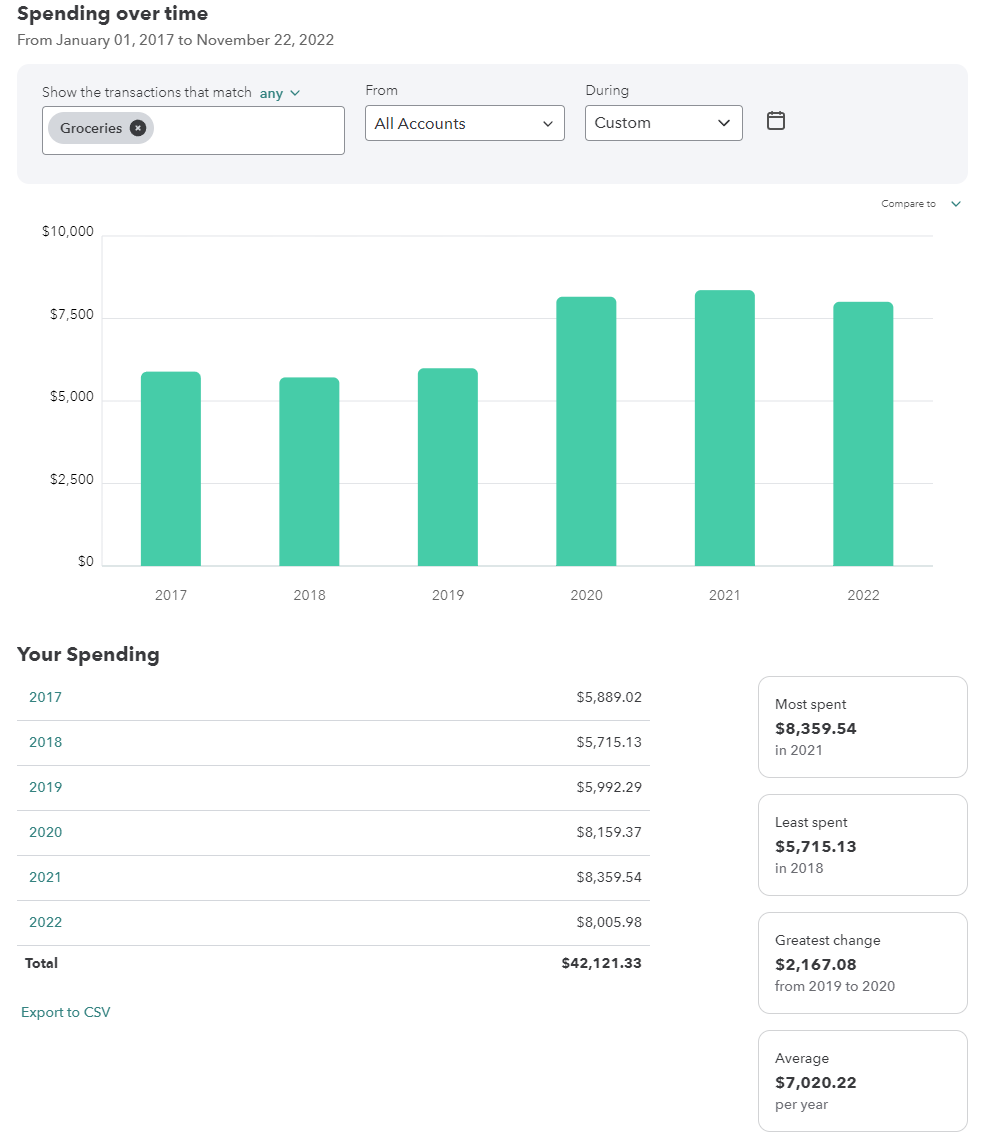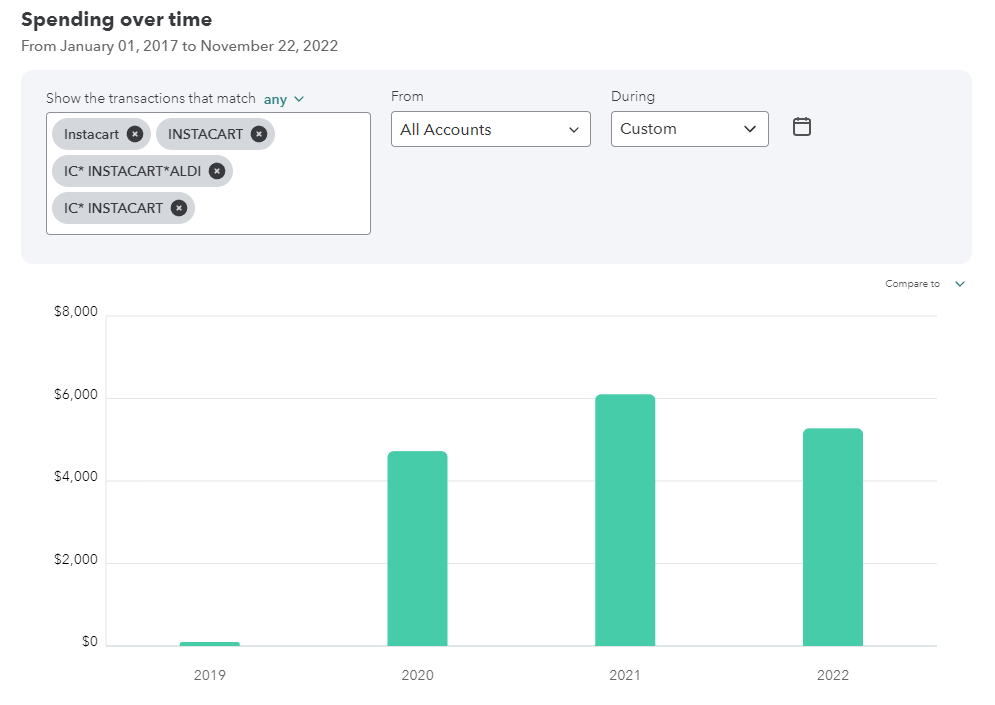 You can see though that we typically spend between $350-$700 per month for a family of 4. Costco trips and such will increase that price every so often. And this doesn't separate food from other items on the receipt – if it was purchased at a grocery store or through Instacart, it is included here. You can interpret this as what we spend on "essentials." For example, in 2021 Instacart made up $6,000 of the $8,300 for the year.
Despite what the app says, Instacart doesn't actually save me money. The number it shows is what I would have paid without the Instacart+ membership.
The prices on most items within Instacart are more expensive (I've compared while in-store) plus they still have fees. And I tip 10-15% every time. What did save us money was shopping at places like Aldi instead of Lund's or Whole Foods but we started doing that before using Instacart (and now do it through the app too).
It's worth pointing out that some stores offer pickup for free – you don't need to use a paid app. It also reduces the fee within Instacart. That's one optimization you could make here.
It's easy to assume that saving up F U Money means being cheap but it's really about optimizing for value. Instacart is a luxury that saves time and time is valuable – we can spend the afternoon at the park, at a museum, or somewhere else. We're saying F U to shopping at the store. We take the kids to the hobby shop or on short errands to the store, so yeah, they get that experience – but we don't drag them through an hour and a half of shopping.
In our situation, it makes sense to pay for saving time. For yours, it might be different but the point is that you are being intentional about it and not just letting it happen.
Cheers,
Kamran
PS. Once a year at this time, our favorite recipe and meal-planning app goes on sale. This isn't an affiliate link – I genuinely love this app. We've used Paprika for the past 3 years across devices to do our weekly planning, grocery lists, and store recipes.
Enjoying these posts? Subscribe for more