2021 End of Year Review
Well, it's been a year and, unfortunately, the opening paragraph from my last review is still applicable today:
COVID-19 is no joke and it's still just as important today to stay safe and mask up. 😷
Case in point: I am writing this while quarantining with my COVID-positive wife and kids (and me too, hello loss of smell/taste!). We adults are vaccinated but un-boosted as-of-yet. So far it's been mild.
Sorry for the downer opening so let's bring it back up with some celebratin'
2021 Positives
What I'm Most Proud Of
When I list everything out I almost can't believe it. I'm proud of everything I did but if I had to pick the highlights it'd be these (OK besides the new baby of course):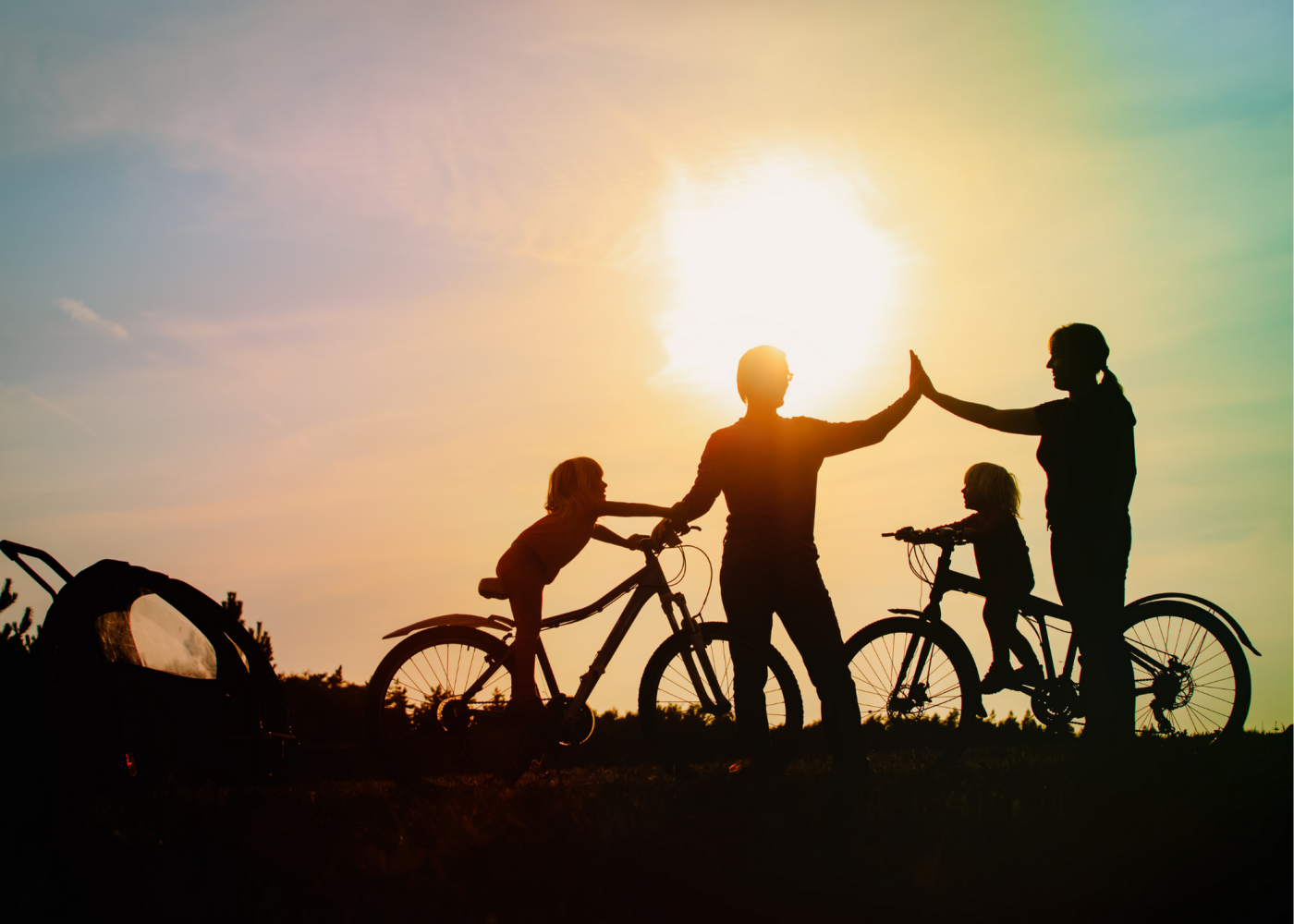 The summer took a year of planning including the 6-week group coaching workshop I've talked about before. My coach is Jess from The Fioneers and it was through her content and tons of other blogs/podcasts that I developed my newest talk:
I need to refine the abstract but this talk is about my journey to understanding financial independence. I spent hours and hours revisiting early memories, talking to my grandparents, and digging through my life plus the research and effort it took to write the narrative. My own brother opened a Roth IRA after listening to this which is why I decided to publish it on YouTube.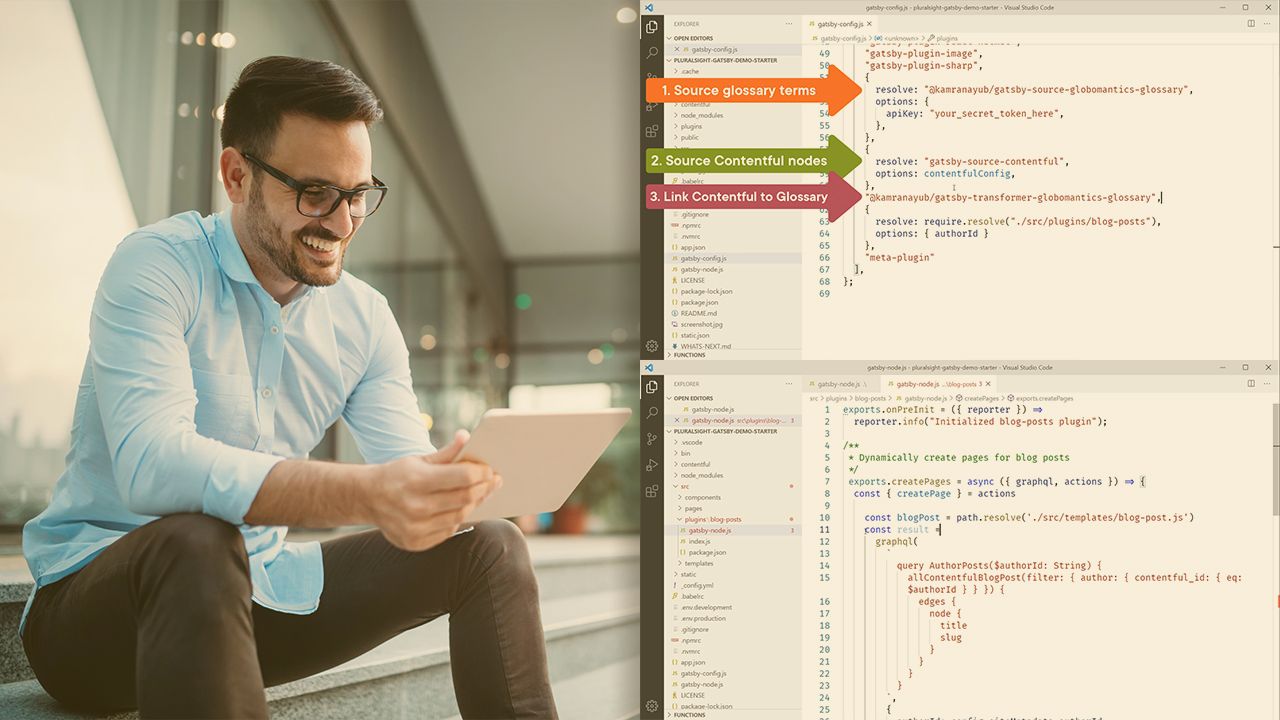 Publishing any course is a feat and the Gatsby.js course took about 130 hours! I've had several folks reach out over email to tell me they enjoyed the course. That always makes me feel really good.
This was the first time I ever took my skills I've gained from producing courses and used it for a client. It took a long time to produce but I think it turned out awesome!
The craft room build broke ground in December (planning started in Fall 2020) and ended in a 60-hour sprint over 4 days (12-18 hours/day) while my wife and kids were out of town (I laid the last plank as they walked through the door, it was meant to be a surprise)
Hours well spent
So I'd say that easily I spent 500+ hours on those items alone! I am not even tracking my time spent on KTOMG but I would be willing to bet another 100+ since August on that effort too.
This is all on top of my 9-5 job, pandemic work-life balance, and being a dad to two kids.
System and Habits Reflection
In the last reflection I shared how I'd like to move away from defining tons of "goals" and instead focus on building/improving my habits and systems.
Let's go over who I said I wanted to be:
An educator
A speaker
A DIYer
A writer
An indie hacker
I believe my accomplishments in 2021 reflect these narratives!
🎥 Having a pipeline of work for Pluralsight
Contributes to being an educator.
I released a course. 🎉 I didn't release two because I am evaluating what my Pluralsight stance is going to be. I have some courses to update before I maybe try to do new content.
🔨 Seasonal DIY projects
Contributes to being a DIYer and educator.
Finished a major project in 2021 🎉 I am already planning a new backyard garden room for 2022. However, I fell short on documenting the journey on the blog and only released 2 parts of the series for the Craft Room Build so far. I have some videos to edit for the backyard room as well that are pending edits. I'd like to do better here but I'm giving myself grace for spending time elsewhere during the year.
📝 Consistent schedule for freelance writing
Contributes to being a writer
I published 2 articles for RavenDB in 2021 but the third piece of content was a video (ala, not writing!). I enjoyed the work but this threw everything off. I am re-evaluating this for 2022 and I have some ideas on tweaking this system.
👨‍💻 Regular cadence for working on apps
Contributes to being an "indie hacker"
This didn't produce much in the first half of 2021 as I focused on other projects but in the back half I've definitely made this a weekly and even daily habit so I can keep on track for finishing an experiment I'm doing.
🎤 Having speaking gigs lined up
Contributes to being an educator and speaker
So it wasn't until I finished the personal finance talk mid-summer that I could even line up talks. And unfortunately, I think my abstract is not hitting the right notes so my CFPs were being rejected for second half of 2021. I'm making it a priority to rewrite the abstract and try again for 2022 as I'd love for this to be an "evergreen" talk.
✍ Consistent blogging schedule
Contributes to being a writer
No, it didn't happen. I actually was able to publish almost weekly for the Newsletter section of this site but then I decided I really wanted to take a step back and clarify exactly what I want to write about. So that's why I haven't published anything 😅 The DIY blog is far behind though I do have a litany of drafts that are partially done. I want to make sure I spend the effort needed and right now my time is focused elsewhere.
Habits I continued doing or introduced
I started some habits in early 2021 that I later ceased. I also introduced some new habits that I've been consistently implementing.
Stopped
🌞 Daily morning meditation
Replaced with
🌞 Wake up on time without snoozing my alarm
This habit began by experimenting with meditation through Headspace but it was a hard habit to keep up as a routine. I needed it for some anxiety around the pandemic but once it felt like I knew the routine and pattern, I dropped it.
Instead, I replaced this with actually waking up when my alarm goes off.
I mentioned this as a breakthrough in my interview but I've always been "someone who snoozes." I decided to change my internal narrative and be someone who wakes up on time. But saying it is one thing, I needed a habit to support it: so I moved my phone to charge in our master bathroom which requires me to get up and walk. This changed everything and now I stay up after getting out of bed (on the weekdays 😁).
Continued
💊 Daily vitamins
🚶‍♂️ Daily exercise (walking or biking) and self-care
📖 Daily reading
🍕 Weekly meal planning
✅ Task planning and outsourcing to Todoist
💸 Monthly savings and investments
Biking during the summer really took off and I went on long or short bike rides regularly. I also got a FitBit and a lot of days during the summer I was reaching the 10k steps threshold. I feel like I still need to nail down a winter exercise habit. I like being outdoors but being cold is less fun to me. I think I need to level up my winter gear.
Do I have goals for 2022?
The short answer is yes. The "theme word" is Clarity in 2022.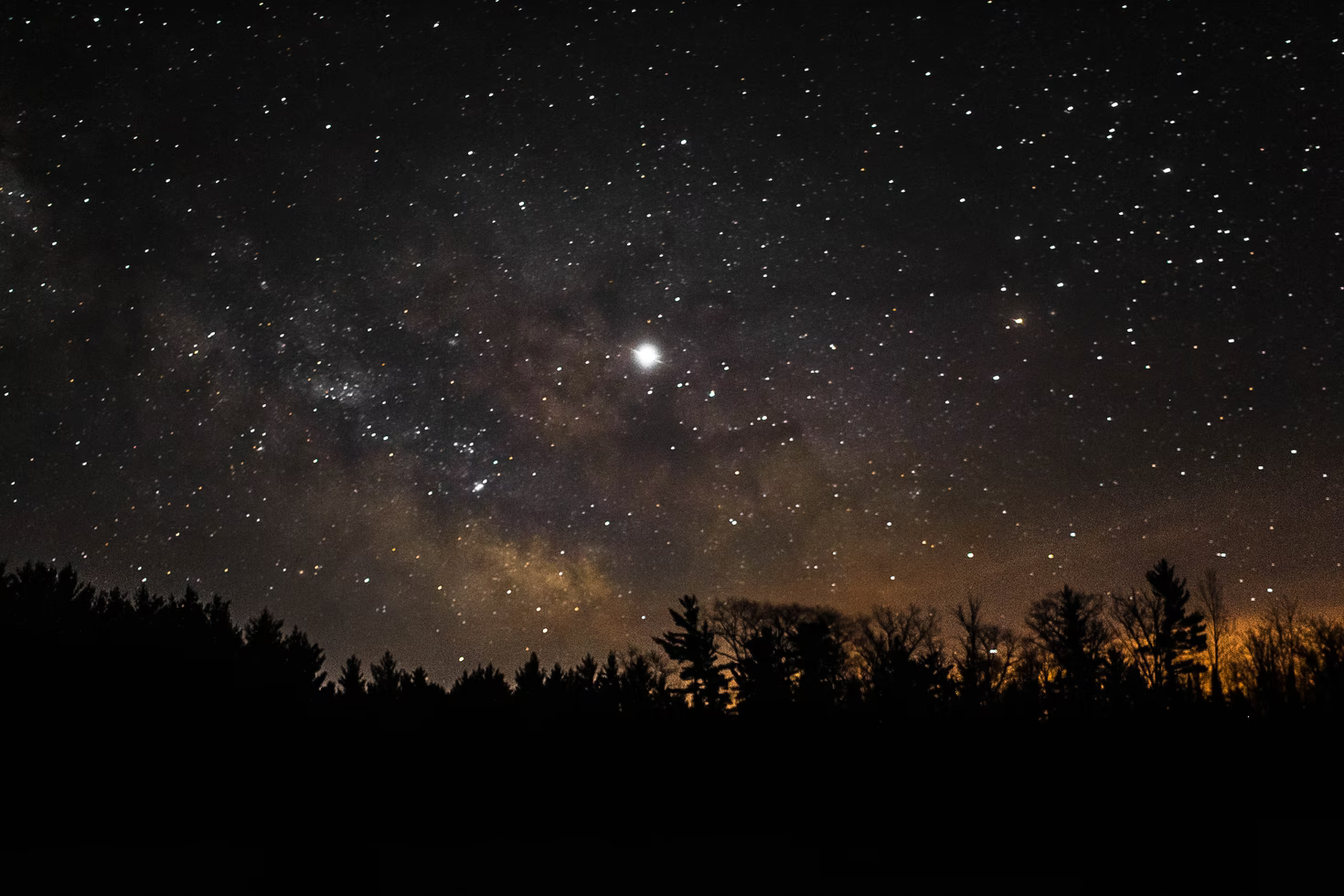 The long answer is that although I have these habits and systems, they all need to be working together in service of a "north star."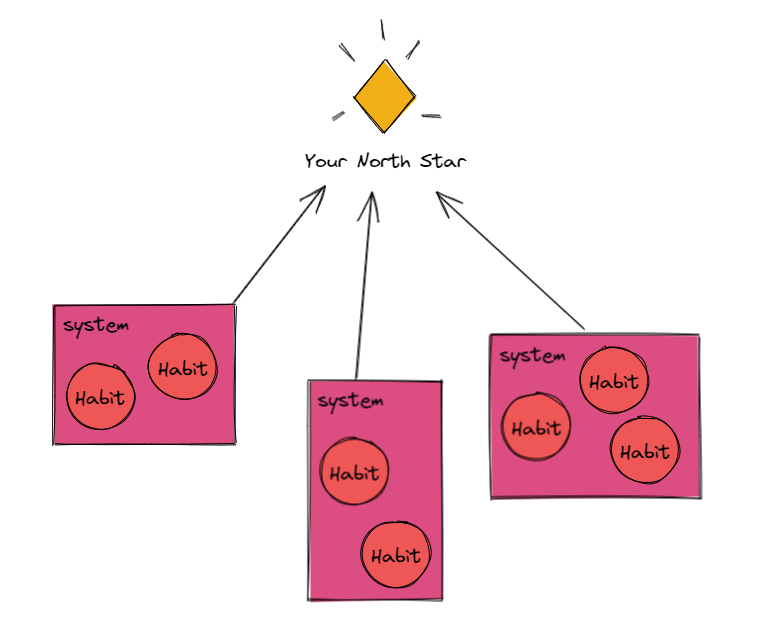 Your north star is where you're headed but it also helps to know where you are in relation to it. Unfortunately Google Maps cannot give you turn-by-turn directions for your life. Instead we need to try and develop a map gives good-enough clarity to provide a sense of context.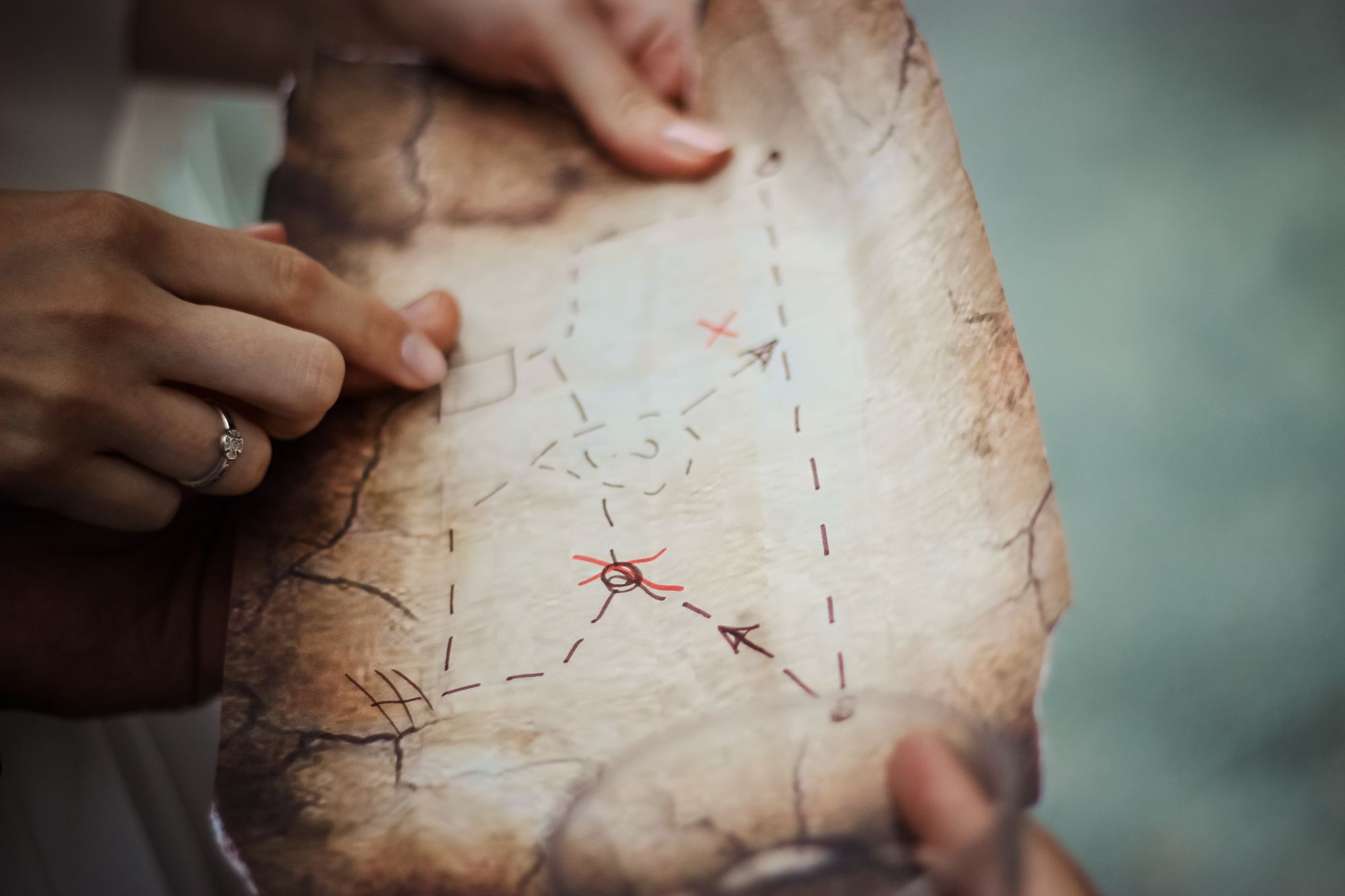 For 2022 I am focusing on clarifying this map / north star metaphor and orienting all my systems/habits around that. This clarity is coming through my continued group coaching and accountability program which is lasting the whole year this time.
So far I have a sufficiently-detailed plan for 2022. We've also been developing a 10-year roadmap between me and Cassie. This is something we will continue to iterate on and refine as we answer important questions about what it is that we want. It's kinda like making a roadmap that gets more blurry the farther it goes on. The idea is that each year it should be more clear what the immediate next steps are to get to the end.

Even though I'm really excited about our plans I'm not quite ready to share the details right here, right now. This clarification process means that I may slow down on the content production while I re-orient myself. My current plans see me focusing on 1-2 key goals that I'll be sharing more widely soon!
Cheers. I wish you a safe, healthy, and wealthy 2022.
Enjoying these posts? Subscribe for more